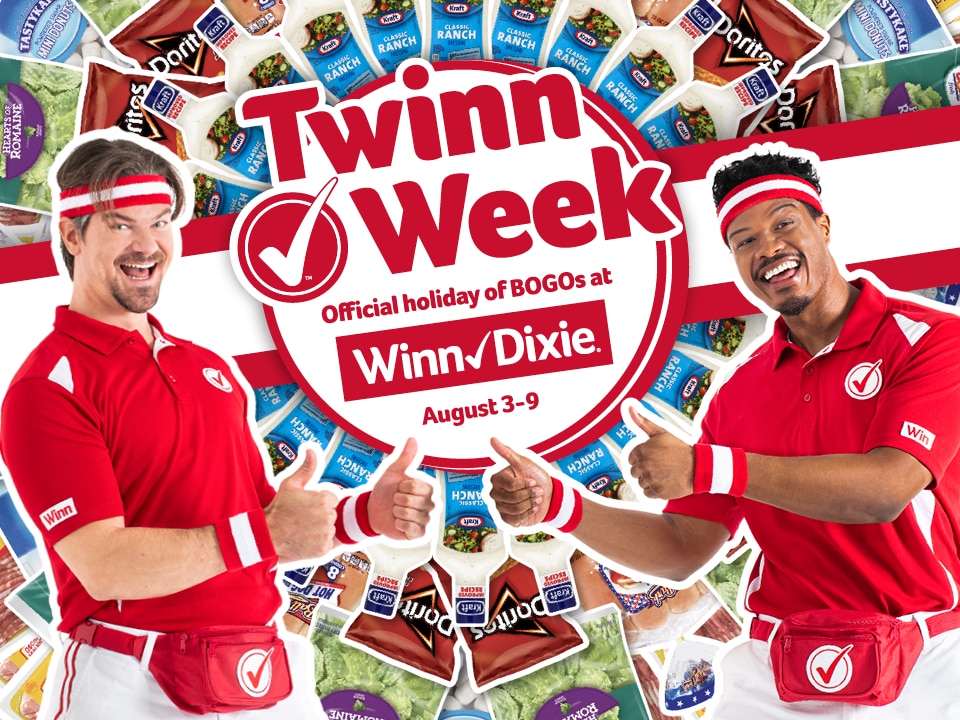 Meet the Winn Win Twinns
The ultimate super-fans of Winn-Dixie
The Winn Win Twinns are identical twins who are quality aficionados and true champions at Winning!

Meet, the Winn Win Twinns.

To the Twinns, Winn-Dixie is their kingdom, their arena. It's hallowed ground and it's where they come to Winn. They explore each department and aisle, in search of new flavors, products and all the different ways they can Winn!

They Winn at things like discovering the amazing variety of items exclusive to Winn-Dixie, unbeatable Winning Deals and earning points toward FREE groceries every time they shop.

The Twinns always plot a course through the store and dominate the aisles. They can spot a Winning Deal from a hundred of feet away and are always scouting for the freshest produce and the best quality beef – which they can always rely on Winn-Dixie to provide.

These two guys are Winn-Dixie super-fans and absolute masters at Winning. They live to shop and Winn... and they want you to Winn too!

Winn-Dixie - It's a Winn Win!