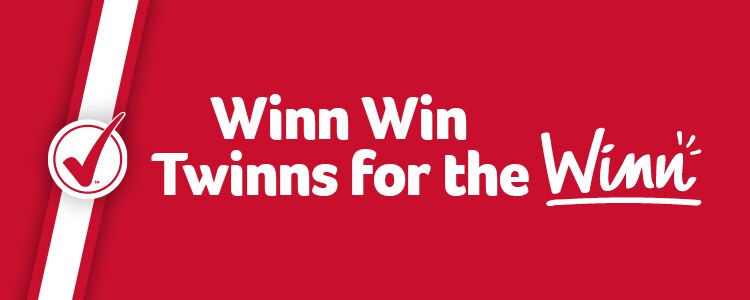 The Winn Win Twinns
Grocery store heroes and true champions at Winning
In a world where Winning is king and Winn-Dixie is the kingdom; two legends [cloaked in red,] explore the store to dominate it all.

Meet, the Winn Win Twinns.

Follow them as they journey through Winn-Dixie, exploring each department and aisle, in search of new flavors, products and all the ways they can Winn. From the mind-blowing variety of exclusive products and store features, to unbeatable deals, to earning points on every shop, these two guys are Winn-Dixie super-fans and absolute masters at Winning. They live to shop and Winn and they want you to Winn too!

So join the Winn Win Twinns on their pursuit of Winning by finding great products at great prices at Winn-Dixie.

Winn-Dixie. It's a Winn Win.