Winn-Dixie Flavor Magazine
Welcome to Winn-Dixie Flavor magazine. Each issue is packed with delicious recipes and seasonal inspiration. Best of all, we'll be bringing it to you every month! View online or pick up your FREE copy in stores.
Latest Issue - April
Throughout this issue, we're shining a spotlight on one of our favorite mealtime staples—the nutrient-packed egg. It's the topping for our indulgent (but gluten-free) brunch "pizza"on page 12, the inspiration behind the sweet and salty popcorn ballson page 25, and the basis for our "Achieving Egg-cellence" featureon page 20, which shows you the many ways eggs can be great for snacks and dinnertime, too. Elsewhere, you'll fi nd recipes for entertaining, including a showstopping Easter feast from chef Curtis Stone(page 14), as well as weeknight-friendly recipes that put seasonal produce like fresh corn(page 7) and bright asparagus(page 17) front and center.
We'd love to see what you're cooking upup from our pages! Send us an email at flavor@winn-dixie.com or post a photo with the hashtag #WinnDixieFlavor. We'll retweet, like, and share your pics!
Enjoy!
Current Issue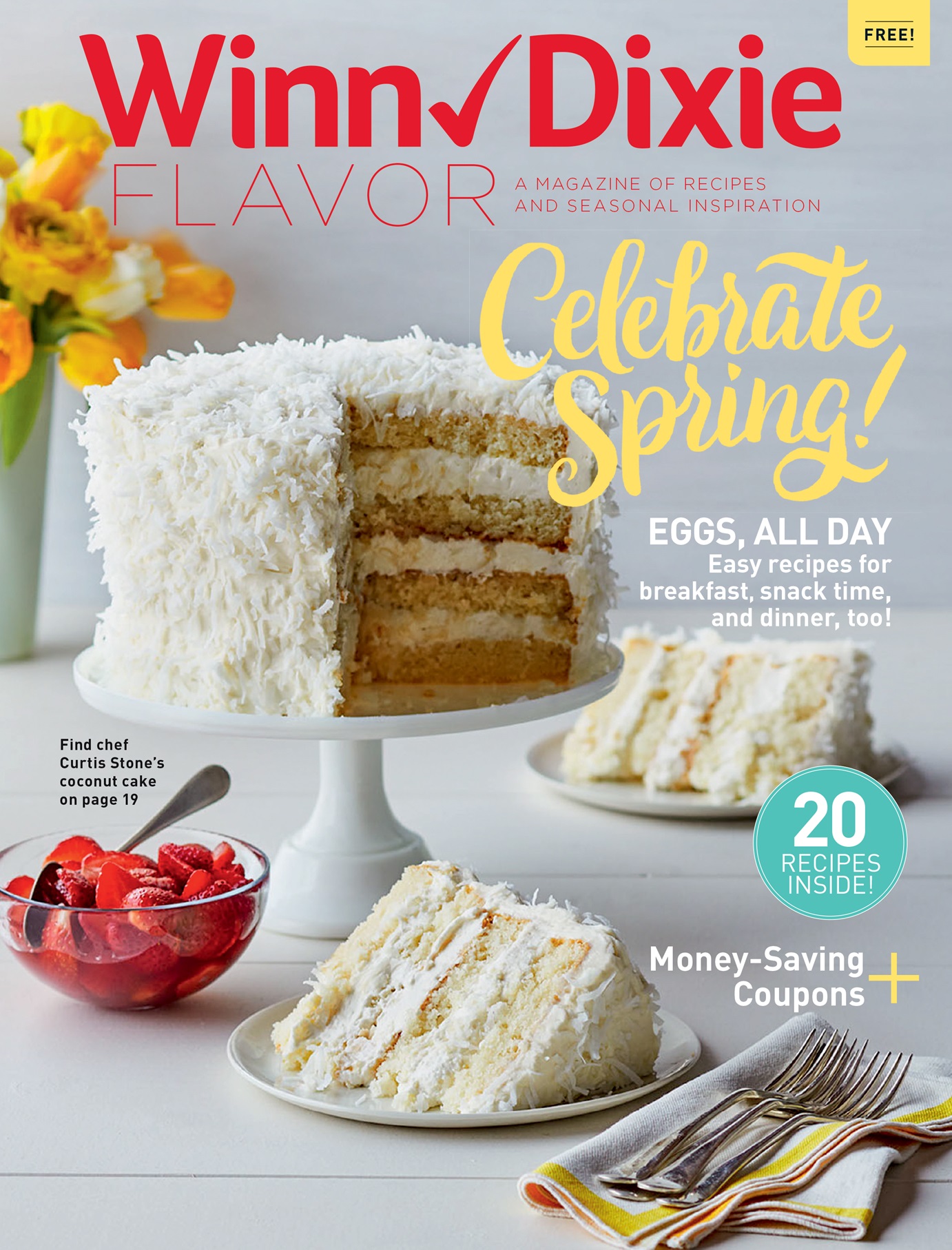 Previous Issues
Our Flavor Advertising Partners