Winn-Dixie Flavor Magazine
Welcome to Winn-Dixie Flavor magazine. Each issue is packed with delicious recipes and seasonal inspiration. Best of all, we'll be bringing it to you every month! View online or pick up your FREE copy in stores.
Latest Issue - January
Whether you're a resolution-maker or not, there's no better time than the start of a new year to make a few tweaks in the kitchen. That's why we've packed this issue with healthy, satisfying recipes, like chef Curtis Stone's hearty winter soup (page 17) and a "lasagna" that swaps in zucchini for noodles (page 24), as well as ideas that will help you get a home-cooked meal on the table with ease—think steak fajitas made in the slow cooker (page 15). Ahead, you'll also find inspiration for game-day snacks (page 26) and maximizing fresh produce year-round with recipes that make the most of seasonal citrus (the orange beef on page 9 should satisfy any takeout cravings that hit this month!). And to help you maintain a balanced diet, we caught up with Stephanie Wilson, nutritionist at the University of Florida, who shared seven tips to being a healthier you in the new year (page 21).
We're always eager to see what you've cooked up from our pages! Send us an email at flavor@winn-dixie.com or post a photo of something you've whipped up from our pages with the hashtag #WinnDixieFlavor. We'll retweet, like, and share your pics.
Enjoy, and happy New Year!
Current Issue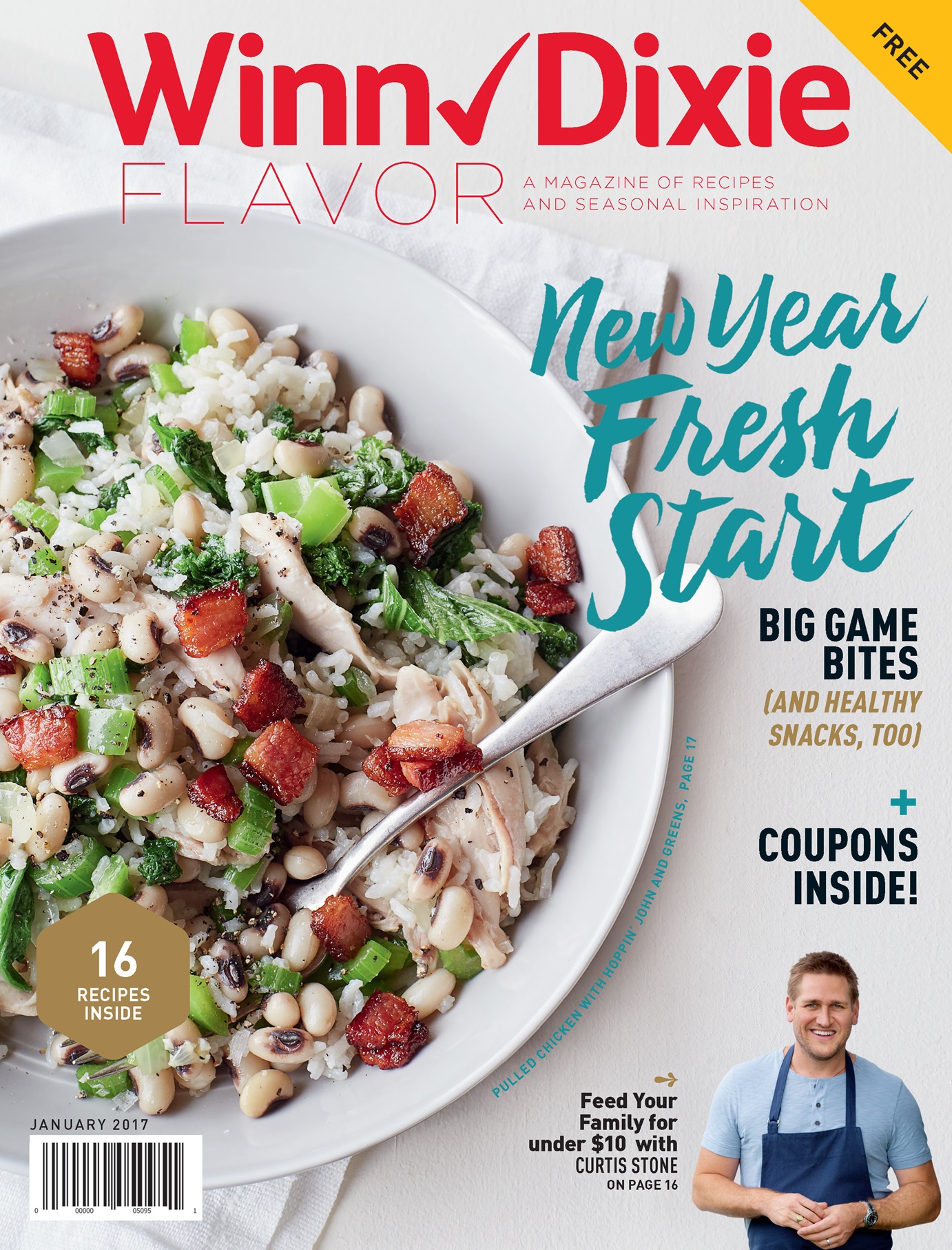 Previous Issues