Winn-Dixie Flavor Magazine
Welcome to Winn-Dixie Flavor magazine. Each issue is packed with delicious recipes and seasonal inspiration. Best of all, we'll be bringing it to you every month! View online or pick up your FREE copy in stores!
Latest Issue - May
The days are getting warmer, and we are ready to get grilling! That's why in this issue, we're serving up great grilled dishes for your family, including your guide to all things burgers from chef Curtis Stone (page 20). Elsewhere, we've got recipes featuring in-season melon (page 8) and ideas for celebrating Mother's Day (page 33). And to make weeknights a breeze, you'll find easy five-ingredient dinners like the barbecue pork chops with quick collards on page 14. This month also marks Memorial Day, a day of remembrance. On page 38, we asked you about your favorite ways to honor the occasion.
We'd love to see what you're cooking up from our pages! Send us an email at flavor@winn-dixie.com or post a photo with the hashtag #WinnDixieFlavor. We'll retweet, like, and share your pics!
Enjoy!
Current Issue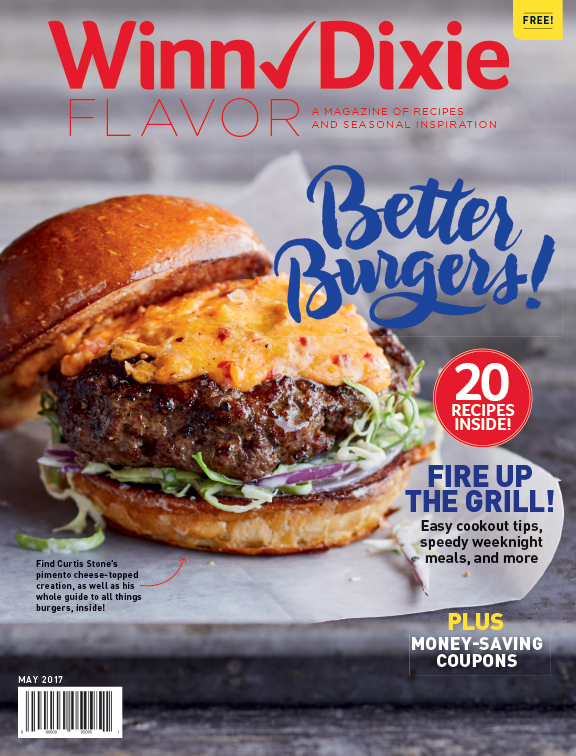 OUR ADVERTISING PARTNERS

PREVIOUS ISSUES