Frozen Departments
If you can't taste the difference,

Why pay the difference?
With over 100 new items in Frozen, select from a variety of better for your options and ready-to-eat meals in a matter of minutes. Discover delicious fun with our SE Grocers Jurassic Nuggets made with whole grain crumbs and white meat chicken. And choose from a selection of freshly picked frozen vegetables, picked & frozen in 2 hours! These fresh & frozen items and so many more!
Read more about our SE Grocers products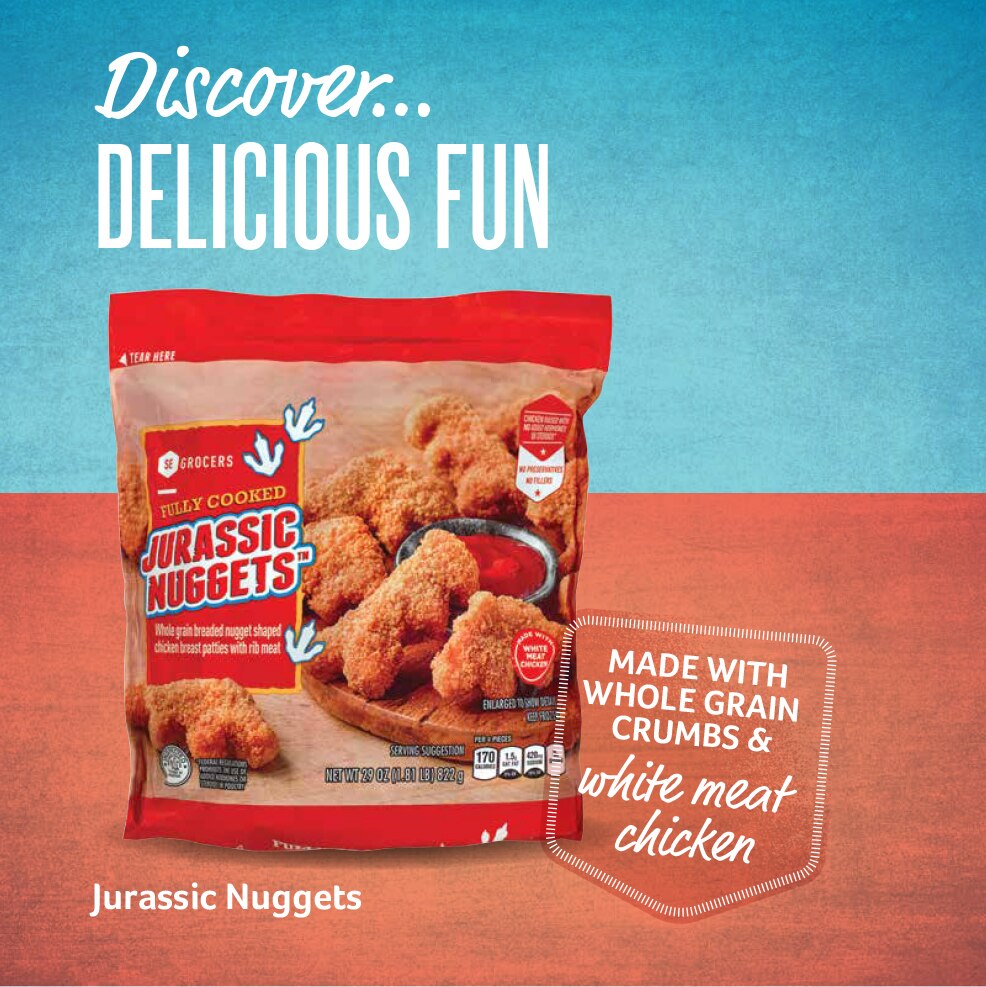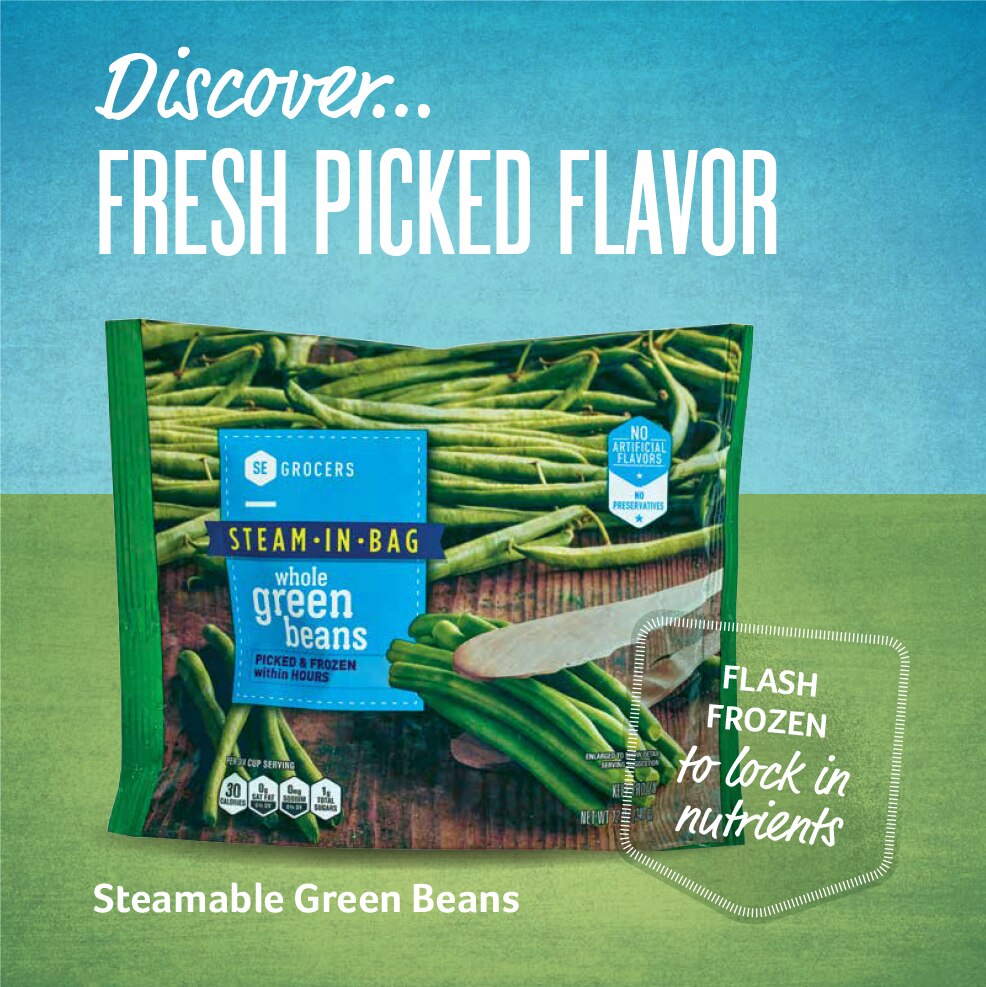 Brand new

Tasty Treats
Discover the taste of excellence. When you shop in our Frozen Department, you will experience Award Winning ice cream, made with real milk and cream. Plus find new to market treats like Prestige ice cream pints, perfect for your sweet tooth!