We have

Everyday Kosher
We carry one of the largest Kosher selections in the Southeast with Kosher meats, dairy, wines, dry goods, frozen entrees and fresh pastries! Over 1,300 SE Grocers quality Kosher products and national brand certified Kosher products are available throughout our stores.
Explore our Kosher-certified SE Grocers products and stores which have dedicated Kosher sections below.

During this season of Passover, our stores have everything you need for your family meals! Check out our wide variety of Kosher and Kosher for Passover products across the store, we have over a thousand Kosher SE Grocers products for you. Visit one of our Passover ready stores for Seder Plate essentials and FREE Haggadahs. We've also brought back Meals Made Easy by Weberman, order in-store or download an order form below to make your celebration as easy as possible. Place your orders before April 7th, at participating stores, to ensure quantities are available.
Passover Meals Made Easy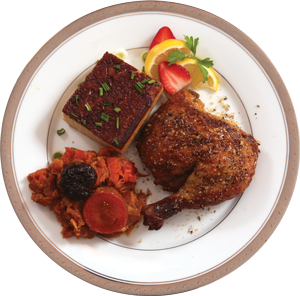 Roasted Chicken Dinner
Serves 8-10
Includes: 4 half apricot roasted chickens with choice of appetizer, two sides and dessert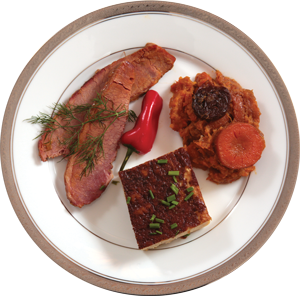 Corned Beef Dinner
Serves 8-10
Includes: 4 lbs. sliced glazed corned beef with choice of appetizer, two side and dessert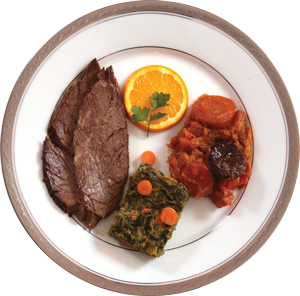 Brisket Dinner
Serves 8-10
Includes: 4 lbs. fully cooked brisket style beef with choice of appetizer, two sides and dessert
Delicious

Kosher Recipes
Browse through a number of Kosher.com approved recipes.
Visit one of our

Full Service Kosher Stores
Look no further than our full-service Kosher stores available at the below locations. Featuring fresh Kosher products daily including (but not limited) to: Fresh Dairy, Fresh Meat, Fresh Seafood, Deli, Bakery, & Frozen items! Stop by today and experience quality Kosher products at a price that suits your wallet.